Brightly Beaming Baby
Nursery Age 0
Curriculum written by
Katrina Lybbert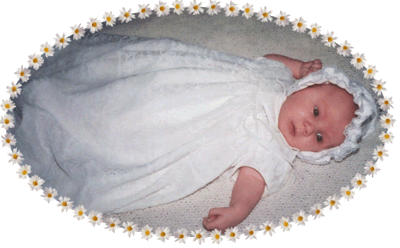 Newborn babies are such a joy! A precious new life ready to explore the world. As parents we can do so much to give our little ones a great start in life. This curriculum begins with learning ideas for babies at 3 months of age. To get started with learning experiences before 3 months of age, you can find ideas from books in my list of recommended reading for parents. I do feel that sharing music, by singing and listening, and reading to a baby should begin right from birth.






Recommended Reading for Parents






























Curriculum Guidelines
This curriculum includes 20 lesson plans. There are 2 lessons for each month of a baby's life from 3 months to 12 months of age. You can spend approximately 2 weeks on each lesson plan with your baby. The lessons are geared to a baby's development as he/she progresses through the first year of life.
Lesson suggestions fall under these subject areas:





























Lesson Plans
Copyright © 2002 - 2003 by Katrina Lybbert. All Rights Reserved.
Email: webmaster@letteroftheweek.com
http://www.letteroftheweek.com